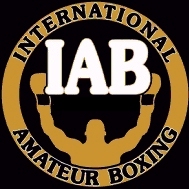 IAB
OFFICIALS TRAVEL FEES
Referees, Judges, Timekeepers, Physicians, Scorkeepers
Below are "SUGGESTED" fees.
They are not MANDATORY Fees.
If you have Officials in your area who will work your event for less or even Volunteer their time for FREE, we strongly suggest you use them.
It is VERY COMMON that Officials help promoters this way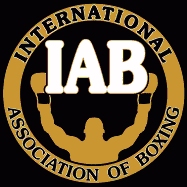 The Promoter is Responsible for All Travel Expenses and Accommodations for the
IAB Officials for their event traveling more than 20 miles to the event. These expenses are;
---
Travel To and From Event:

This can be by plane if the event is more than 200 miles from the Officials home or by Car if official lives less than 200 miles from event, unless OTHER Arrangements have been made with the Promoter and the Official.

BY PLANE

Promoter must have all Officials plane ticket(s) paid and e-ticket e-mailed to Official(s) a minimum of 7 days prior to the event.

BY AUTOMOBILE

Promoter shall pay the official .40 cents per mile traveled to the event X 2 for the return trip as well.

Example: Official travels 300 miles by car to an event, the return trip would obviously be 300 miles so 300 X 2 = 600 x .40 = $240.00. (Additional mileage may be added if the venue is a long distance from the hotel)
"CAR" Travel Fees are to be paid by the Promoter to each Official upon arrival at the Promoters town/city.



GROUND TRANSPORTATION
If IAB Official is flying to your event you will be responsible to meet him/her at the airport upon arrival as well as return them to the airport on the day of their return flight. You will also be required to provide transportation to and from the event as necessary. "OR" You may provide a rental car for their ground transportation while in your town/city.


Daily Per-Diem

If official is traveling more than 75 miles to the Promoters event the promoter must pay the Official a Per-diem for the Officials meals of *$40 per day for each day or fraction of a day that he/she is on the road traveling to and from the event.
Example 1: If the official leaves on Saturday morning for a Saturday night event and comes home on Sunday after the event, promoter will be required to pay 1 and 1 half days of per-diem or $60.00.
Example 2: If the official leaves on Friday for a "Day before' weigh-in for a Saturday night event and comes home on Sunday after the event, promoter will be required to pay 2 days of per-diem or $80.00.

(*) This fee is based on the exchange rate of the American Dollar and should be determined between the Promoter and the IAB Event Official PRIOR to the event. This fee could be even less if the promoter pays for each meal of the day for the IAB Official.

*The fee will be lower where the conutries dollar is not as strong as the American Dollar.
*It will also be Higher where the American Dollar is worth less.



HOTEL

Promoter shall pay all hotel fees but is not responsible for any incidental expenses (Such as phone calls or other misc. room charges) the Official may have.