This past week here at the International Fight Sports Headquarters in California, USA we've been getting a load of e-mails and facebook messages from literally all over the world asking if the IAB (International Amateur Boxing & International Association of Boxing) would finally be interested in making a bid to govern Olympic Boxing both here in the USA and around the world.
YES, we too were shocked with such requests...
However...
With all the terrible stories that have surfaced after recent Olympic Boxing issues it's no wonder many in the sport are looking at alternatives. (See Bottom of this Article for Stories)
Yes, we were indeed shocked from all this sudden attention, especially since we don't do any marketing for the IAB as it's been pretty successful running on it's own. We don't even have the time to post the IAB events around the world, yet it continues to sanction loads of events every weekend. Heck, we don't even have an IAB Facebook page... But that may change in the next few days now...
The sudden increase in web traffic this past week to the IAB website tells the story that someone is indeed looking into the IAB...
After all the messages, e-mails, etc. etc. we have to say that maybe the IAB has been silent too long... Maybe it's time, as many have been asking all week, to help bring some integrity back into the sport or Amateur Boxing... Maybe it "IS" time to take on USA Boxing here in the USA and more so, AIBA (International Boxing Association) the sports governing body for Olympic competition.
Two other issues have also surfaced with Amateur Boxing. shedding the Headgear and the idea of allowing PROS to fight in the Olympics. Amateur Boxing, like ANY other sport would like more spectators and to do so, need the fans to relate more personally with the fighters. The headgear (As we have seen in kickboxing and muay thai as well) blocks their face making them an unknown to the fight fans. Their thoughts on this topic were, if they take the headgear off, "FIGHT FANS" will be more interested in the fight. This has NOTHING to do with safety. It's all about bringing more fight fans in to watch the amateurs. As we all know, amateur mma doesn't have this problem because they don't wear headgear, thus, amateur mma continues to thrive with a massive fan base, amateur and pro.
However, when it DOES come to "Fighter Safety", the idea of allowing PROS to compete at the Olympics with AMATEURS is indeed a line they have crossed! Is Olympic Boxing losing their "Fair Competition" Mindset? Well, with this recent decision to allow PROS to compete in the Olympic games, it seems VERY MUCH SO!!! One things for sure, the current governing body for Olympic Amateur Boxing AIBA (International Boxing Association) is clearly being questioned by MANY around the world... and Boxing fans are looking for answers to help their sport. But is the IAB it? The REAL and bigger question is, "Do we have the time to focus on such a task?"
Click Here To Read More About Pro Boxers In The Olympics.
Maybe we should start reading more of those quotes we've been posting to keep us humble, such as...
"Nearly all men can stand adversity, but if you want to test a man's character, give him power."
Abraham Lincoln
Is it time to put some time into the growth of the IAB! Not making any promises, but time will tell... Moving ahead... SLOWLY..
"Have the courage to say no. Have the courage to face the truth. Do the right thing because it is right! These are the magic keys to living your life with integrity."
W. Clement Stone


Here are the links to some of those Olympic Boxing Articles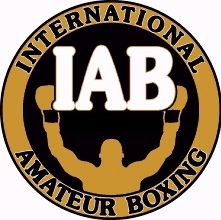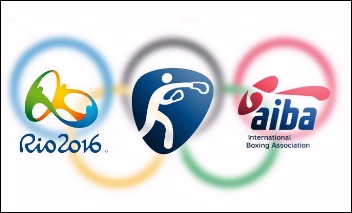 Russia's Evgeny Tishchenko reacts as he win the gold medal
for men's heavyweight 91-kg final boxing match against
Kazakhstan's Vassiliy Levit during a men's heavyweight 91-kg
final boxing match at the 2016 Summer Olympics in
Rio de Janeiro, Brazil, Monday, Aug. 15, 2016.
(Frank Franklin II/Associated Press)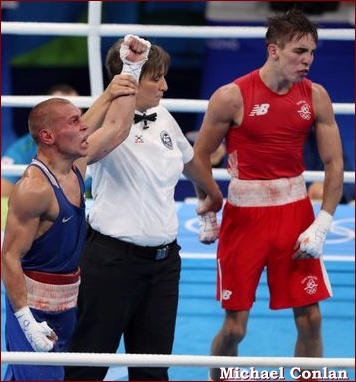 Aug 16, 2016; Rio de Janeiro, Brazil
Vladimir Nikitin (RUS, blue) reacts after defeating
Michael John Conlan (IRL, red) in a men's
bantamweight quarterfinal bout at Riocentro - Pavilion
during the Rio 2016 Summer Olympic Games.
Mandatory Credit: Jason Getz-USA TODAY Sports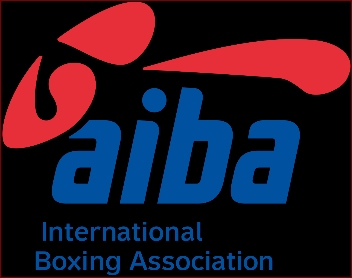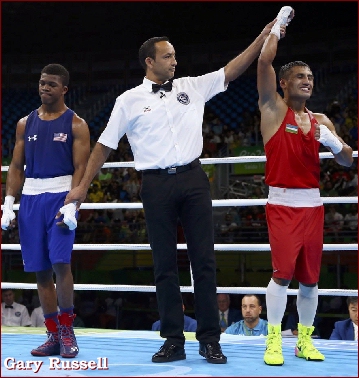 Gary Antuanne Russell suffered an "inexplicable" loss to
Fazliddin Gaibnazarov. Getty Images




1996, Olympics in Atlanta, Georgia, USA
The referee mistakenly raised the hand of Floyd Mayweather
when, in fact, Serafim Todorov won their semifinals bout
at the 1996 Atlanta Games. (USA TODAY Sports)





Korea's Park Si-hun, left, delivers a left jab to America's
Roy Jones Jr in the controversial 1988 light middleweight
final in Seoul. Photograph: Ron Kuntz/AP



________________________________________________________________
AIBA TODAY ATTEMPTS DAMAGE CONTROL
TOO LITTLE... TOO LATE

Rio 2016: Olympic Boxing Tournament Hit By Corruption Allegations

CLICK HERE
THE IAB WILL BE ADDING MORE NEWS IN THE COMING WEEKS,
SO KEEP CHECKING BACK TO THE IAB NEWS PAGE FOUND BY CLICKING
HERE.
---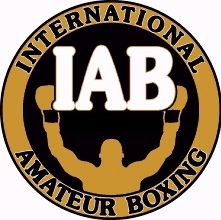 For those looking at the History of the IAB and questioning how qualified they are to oversee Amateur Boxing,
let us assist you in their Regulatory Experience.
The IAB is under the umbrella of
International Fight Sports.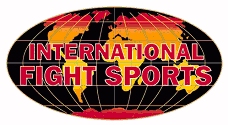 Under the IFS Umbrella are several Fight Sport Companies.
One of their regulatory/sanctioning bodies is one of the largest for Amateur and Pro Kickboxing & Muay Thai, the

International Kickboxing Federation.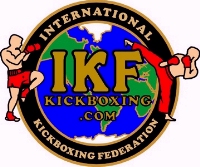 You can check out the IKF at IKFKickboxing.com
or look at their History page by clicking HERE.



Also under the IFS umbrella is the very first created regulatory/sanctioning body for Amateur and Pro Mixed Martial Arts, the
International Sport Combat Federation.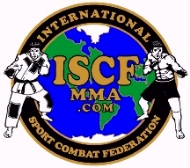 You can check out the ISCF at ISCFMMA.com
or check out more by clicking HERE


In All, the IAB, IKF and ISCF
Regulate and Sanction Over 2,000 Events A Year.
There is no question whether or not the IAB has the ability to take the place of any other Amateur Boxing regulatory Body

The only question now is, Does Amateur Boxing want the IAB?
Do Other boxing Regulatory Bodies take the IAB seriously?
Well, they certainly did here in the USA
USA Boxing has already tried to stop the IAB within a few months after it was created.
To read about this, click HERE.


---
The International Fight Sports Mission...
"Safety, Credibility, Fairness, Recognition, Support & Unification of Fight Sports Around The World"
"The Goal of International Fight Sports is to regulate safe and fair rules and regulations and help provide exposure and opportunities for local, regional, national and international competition among amateur and professional fighter athletes, trainers, promoters and officials. We will, through adherence to and enforcement of these rules and regulations, strive to make competitive fight sports a safe and fair experience as we continue to help bring exposure to and enhance the present as well as the future of these sports we serve."
---